For the last six years, Marla was a fixture of the wildly successful Donna's Teddy Clubhouse, a show aimed for competitive Caucasian Northern American Girls 14 market. But, age betrayed her and she was fired for not having a profitable enough body according to the exacting standards of the production company. Eighteen years old and alone, she has no future in the holographic markets and no skills to find new employment.
Ten years later, still an outsider and pacifist, Rutejìmo struggles with his role in a clan that far from welcomes him. Armed with the necklace from the woman who saved him many years ago, Rutejìmo harbors a childish desire for her. His clan less than tolerates his inexplicable yearning for her. And when he is given the chance, he mistakes his lust for unconditional and undying love for the one woman who doesn't want him, creating a dangerous unrest between him and his clan.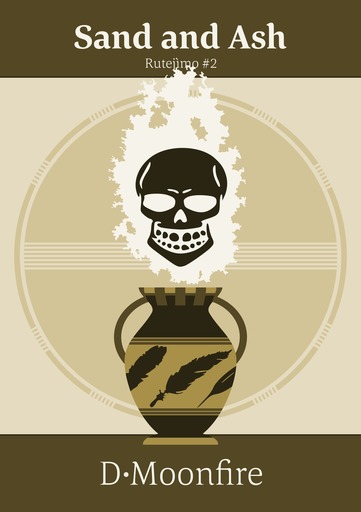 Growing up a disappointment, Shimusogo Rutejìmo has always struggled with proving himself worthy to his family and clan. All he wants is the magic to run faster than the strongest warrior, emulating his brother's strength and courage. When he is once again caught showcasing his poor decisions and ineptitude, he's sent on a quest for his manhood, a discovery of his true bravery and worth.